Certification Process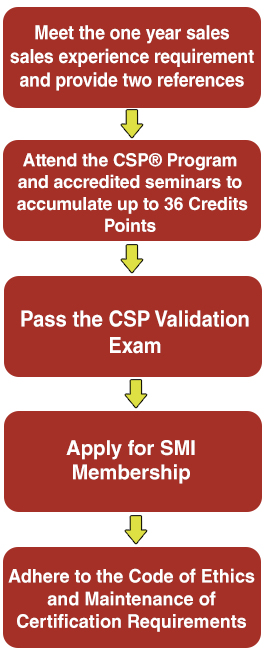 To qualify for certification:
The candidate must have at least one year proven sales experience. At least two professional references are also required.
The candidate must attend SMI accredited seminars and accumulate up to 36 Credit Points.
The candidate must also pass the CSP® validation exam in sales competency.
The candidate must apply for SMI Membership to become a Certified Sales Professional (CSP®).
The candidate must abide by the SMI Professional Code of Ethics.
The candidate must adhere to the Maintenance of Certification requirement. Maintenance of
Certification requires that all CSPs engage in at least 20 hours of continuing professional education annually and remain a member in good standing of the Sales and Marketing Institute International.