CMP® Program
Many business leaders worry that becoming more "market-oriented" requires compromising mission, and they struggle to find marketing strategies that can win support while advancing their vision. In this environment, new marketing approaches are needed that can help you position your business for different markets, make the most effective decisions, and deeply engage your customers.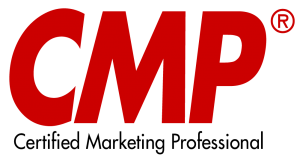 At this program, you'll take the next step toward becoming a strategic marketing specialist. You'll master essential strategic marketing models—and their real-world applications. And you'll get the strategic marketing knowledge and tools you need to increase the spending rate of current customers and cost-effectively acquire new ones, integrate your strategic marketing mix elements with corporate goals and maximize the benefits of designing a marketing plan.
This course is fully accredited by the Sales and Marketing Institute (SMI) International based in Australia. Participants who complete this course earn the eligibility to become Certified Marketing Professional and carry the title CMP® designation, a globally recognized qualification in marketing.